Mistletoe / Viscum Album Therapy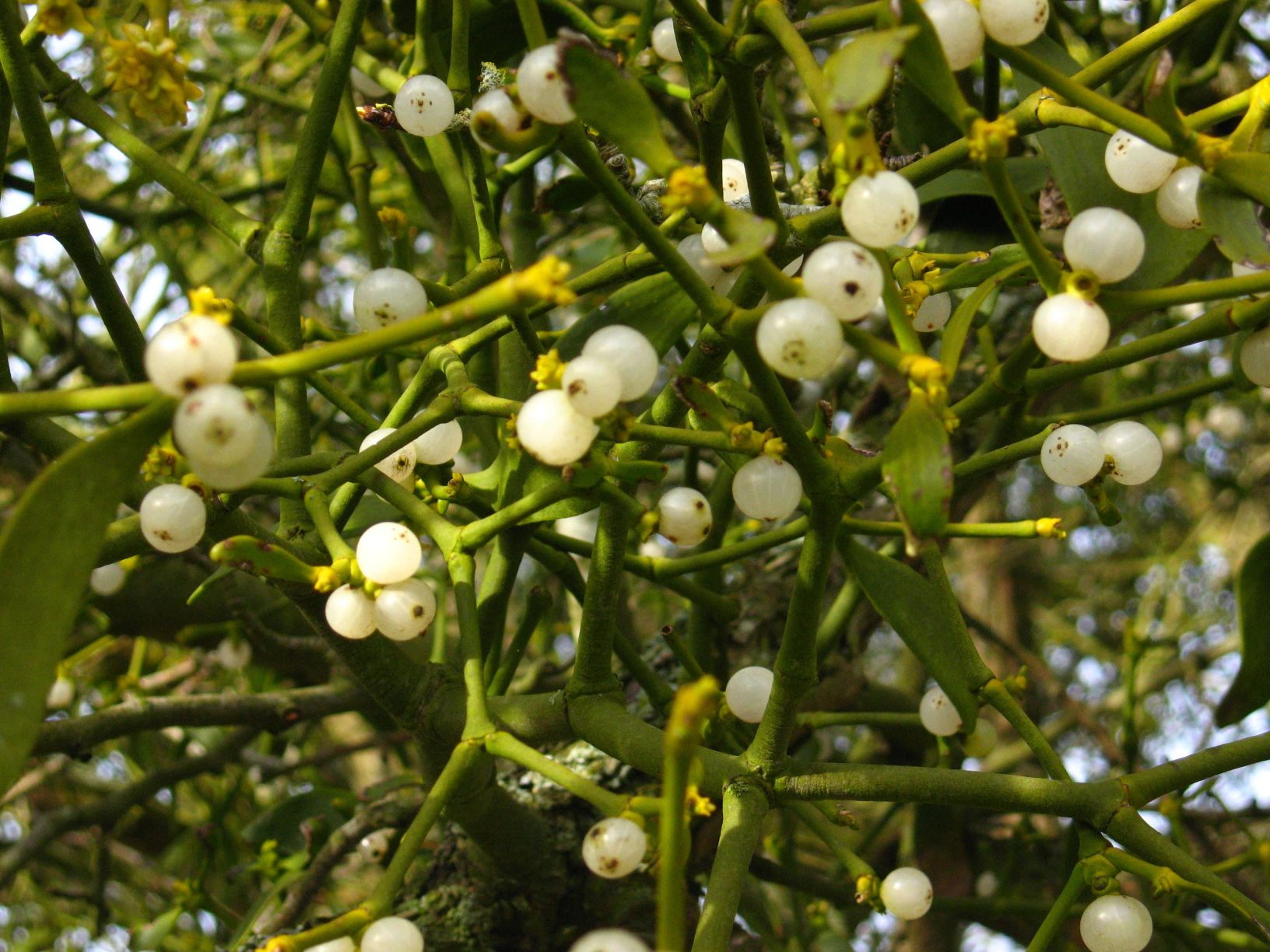 Benefits:

Immune stimulation
Improved quality of life
Induction of apoptosis of cancer cells
No side effects apart from local reaction at the site of injection
Reduction in chemotherapy side effects like nausea, vomiting, fatigue
What is Mistletoe?
Mistletoe is a semi-parasitic plant that grows on various trees such as apple, oak, pine, maple, etc. Mistletoe extracts are one of the most commonly utilized complementary therapies in Europe. With over 70 clinical studies to date, there is no denying its safety and utility in cancer.

The mistletoe plant blooms in winter and has a unique spherical growth pattern that, interestingly, mimics a tumor. Interestingly enough, it also grows independent of sun and gravity.

How is Mistletoe administered?
Mistletoe is commonly administered through an injection under the skin (subcutaneous) at a frequency of about three times per week. In rare select cases, it may be given intra-tumorally (into the tumor) also.

How does Mistletoe work?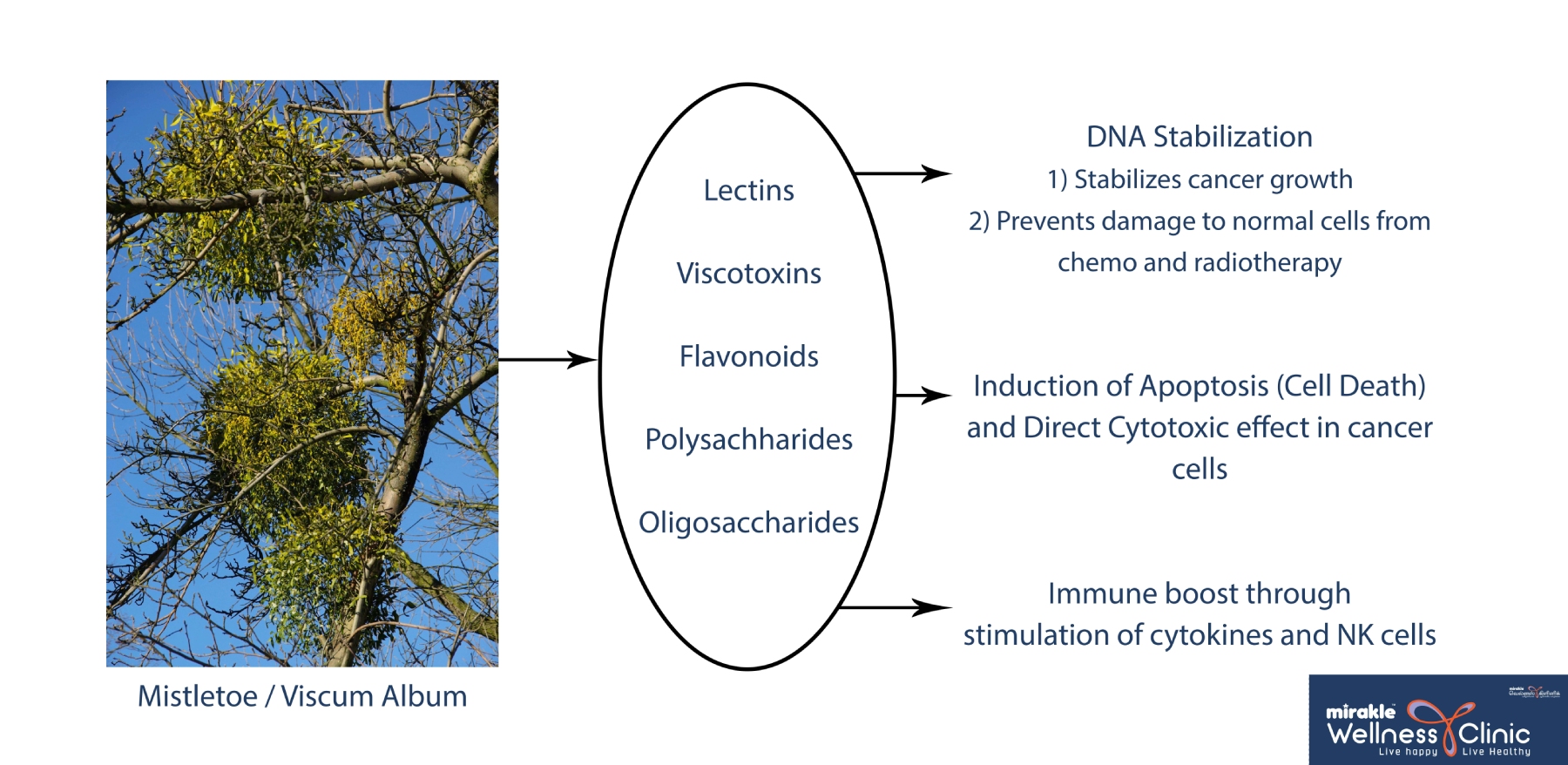 The immune-boosting and anti-cancer activity of mistletoe is primarily due to the presence of a group of compounds called lectins and viscotoxins. These compounds induce apoptosis (programmed cell death) of cancer cells and also have direct cytotoxic activity. They stabilize the DNA of normal cells and protect them from damage during chemotherapy or radiotherapy. They also stabilize the DNA of cancer cells and prevents further growth and spread.